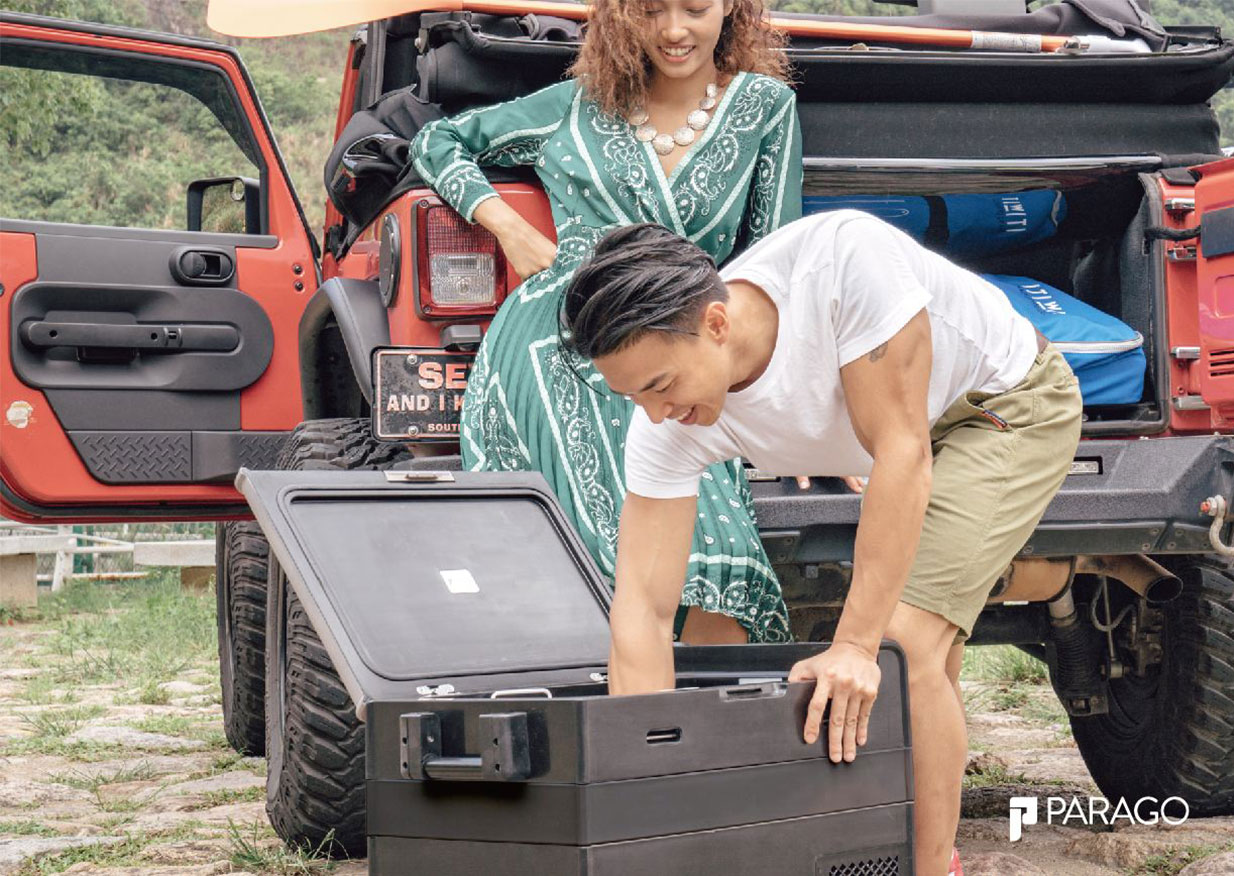 Your
long-distance
travel
companions
Larger storage room. Specially
designed for big size vehicles.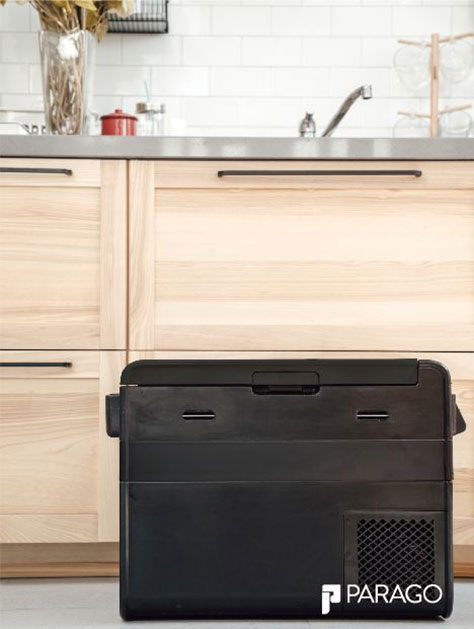 Larger storage room &
perfect for big vehicles
With larger capacity, PARAGO outdoor series can hold a great amount of food and drinks.

PARAGO PG35 and PG45 cater different needs for outdoor activities. You could apply them when camping, fishing or simply on your vehicles. In-built ISO fix loops solve your outdoor fixation problem. Retractable storage box is designed for external use.

European compressor cooling technology (-18 °C to +10 °C) keeps food and drinks cool for up to 72 hours without charging. Super quick cooling function cools your food from room temperature to 0 °C in only 15 minutes. Everything can be controlled via PARAGO App on your phone.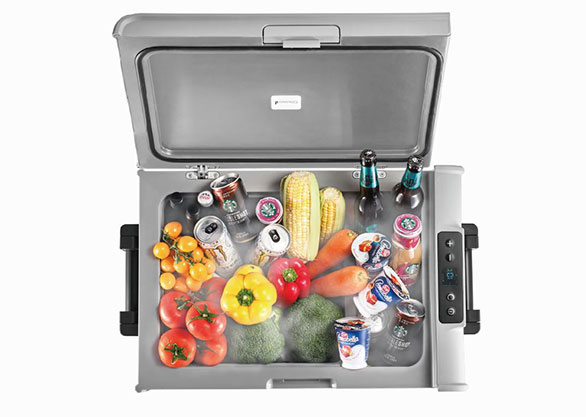 When used outside, PG35 and PG45 can be turned into a power bank for charging external devices, such as your smart phone.

PG35 and PG45 are customized. The mobile cooler can be charged either via cigarette lighter socket in car, at home via plug or via external Power Bank.
PG35&45
OUTDOOR
Introduction:
Capacity: PG35: 35L ; PG45: 45L
Waterproof LED display
In-built car battery protection
EMC protection
Recommended for self-use / gifts:
Self-driving lover, traveler, outdoor fanatic.